Browse our Products
Mega Medical Product Categories
Mega Medical Products
Featured Products
We're committed to offering open and honest communication with our customers, from costing to requirements and servicing. Browse our online store and get in touch with our customer service team with any questions – we'd be happy to help find the ideal product for your practice and patients.
Brands Directory
Shop By Brand
Australia's leading supplier of medical gas equipment
Medical Equipment Specialists
Mega Medical is Australia's leading medical equipment specialist. Australian-owned and operated, we pride ourselves on our ability to supply quality medical equipment products to health services providers in all Australian states and territories.
For more than 20 years, Mega Medical has served as a one-stop shop for medical supplies for medical professionals and practices in Sydney and nationwide. Our clients include aged care facilities, dental clinics, hospitals, and veterinary clinics. We serve some of the most prominent health services in Australia, including first responders and volunteer rescue organisations like Surf Life Saving Australia and St John Ambulance Australia.
Medical gas equipment manufacturers
Mega Medical Promise Ensures A+ Products & Services
High-quality medical gas equipment with trusted delivery to your door – that is the Mega Medical promise to our customers. Every member of the Mega Medical team is passionate about the work we do. We are on a collective mission to achieve excellence by providing our customers with access to the highest-quality medical gas equipment, and other medical equipment and accessories.
Mega Medical's nationwide service network means that whether you are in Brisbane or Perth, we can get you the medical equipment needed for providing superior health services. Our products arrive on time when you need them the most, thanks to the reliability of Australia Post, DHL Express, and TNT Express.
Industries
Serving Medical Professionals
Serving a wide range of medical professionals and practices including dentists, doctors, aged care facilities, hospitals, and veterinary clinics, we have become one of the most trusted medical equipment suppliers in the area.
Medical Centres
Medical Centres
Our Clients
Proud Mega Customers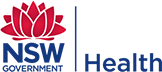 Mega Medical Products
Latest Articles
Mega Medical
How to Change an Oxygen Tank Regulator Oxygen therapy is a common procedure for many patients, both in hospitals and at home. Whether you're a medical professional working with patients on oxygen or are a caregiver to a patient who is currently undergoing oxygen therapy, it's important to understand how oxygen devices work....
Mega Medical
How to Use an Oxygen Resuscitator An oxygen resuscitator is a medical device that uses positive pressure to help both conscious and unconscious patients receive the oxygen they need. While many emergency departments, intensive care units, and other areas use mechanical resuscitators for patients, these devices are not available...